As an early-stage SaaS founder, you can't afford to hire specialists for every marketing aspect.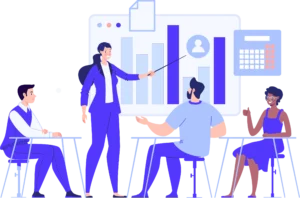 This brings you to the point where you get bogged down to a stage where you are concurrently handling a multitude of tasks, struggling to stay up to the mark with any of them.
Save your time by hiring VAs that handle all these tasks for you, leaving you free to work on more important activities. 
Cold Outreach
Basic SEO
Content creation
Launches & promotions
Landing page optimization
Copywriting
Social branding
Customer Onboarding
Customer support
Community engagement
Copyright © 2022 Interstellus. All Rights Reserved. Designed & Developed by Interstellus