Our

Success

Stories
We take pride in our track record of delivering high-impact marketing automation and analytics solutions for our clients. Explore a few of our recent projects to see how we've helped businesses across Europe drive growth and optimize their marketing strategies.
Case Study 1
Boosting User Adoption for

Eyelet
For Eyelet, we created a user onboarding solution that simplified the process and increased user adoption rates. By integrating AI and prompt engineering, the platform offered personalized guidance and support, leading to improved customer satisfaction.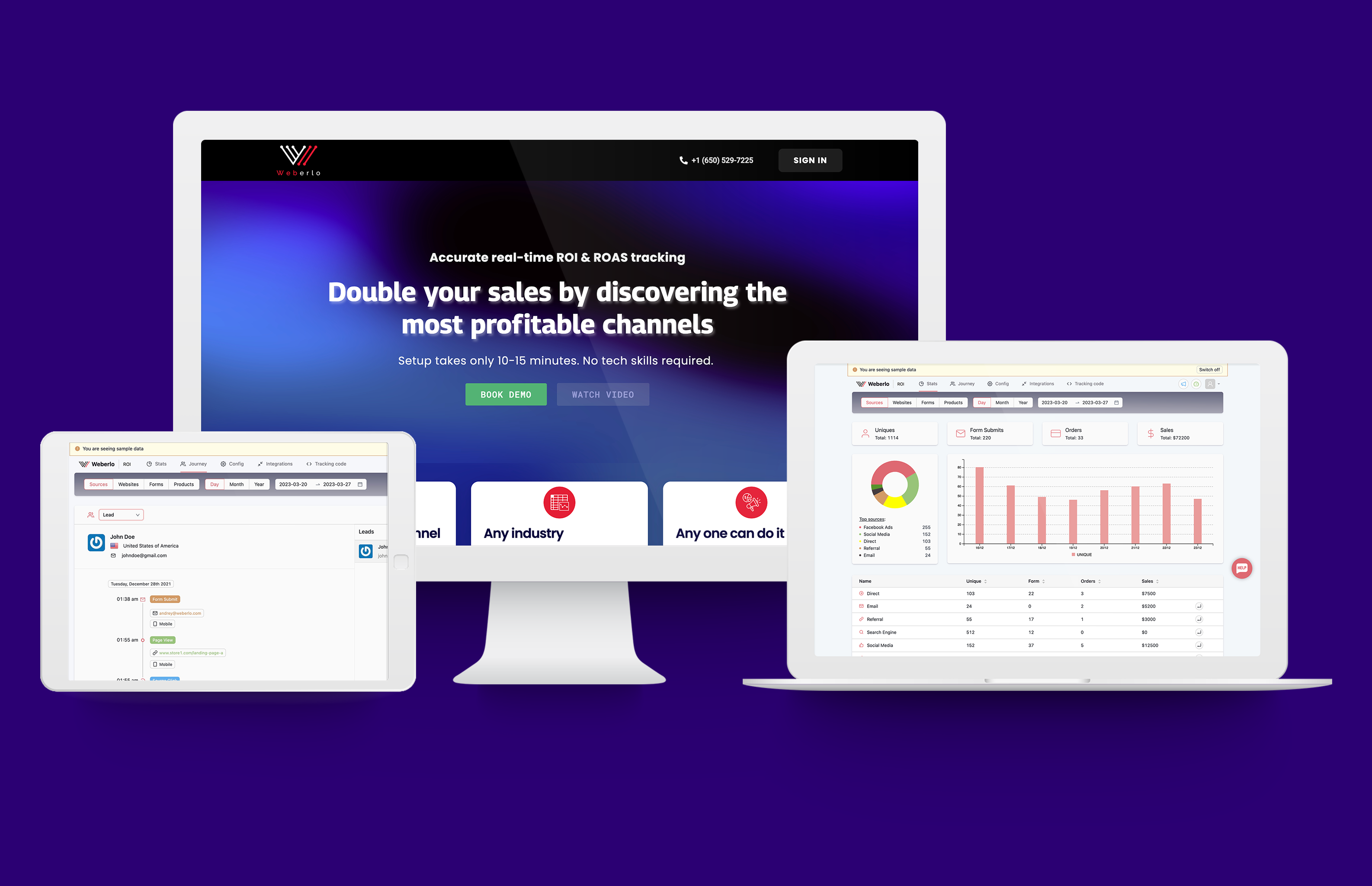 Case Study 2
Unveiling the Power of Marketing Attribution with

Weberlo
We developed a comprehensive marketing attribution platform for Weberlo, leveraging advanced analytics to accurately track and measure the effectiveness of their marketing campaigns. The solution provided valuable insights, enabling data-driven decision-making and optimized marketing strategies.
Case Study 3
Revolutionizing Email Marketing for

Cardclan
We developed a powerful email marketing platform for Cardclan, enabling them to automate campaigns, segment their audience, and track performance with advanced analytics. The result was a significant increase in open rates and conversions.

Empowering Businesses with AI-driven Marketing Automation & Analytics Solutions
Technologies

& Tools We Use
Our team is proficient in a wide range of cutting-edge technologies, ensuring we can deliver innovative and effective marketing automation and analytics solutions for businesses across Europe. Here are some of the tools and technologies we work with:
Endorsements from our Happy clients

Interstellus did an amazing job producing an application just as described. I couldn't recommend them more! They are definitely the company to go to if you want a top-notch product.
James Campbel

" I worked with interstellus and they have been amazing from start to finish. Creating the onboarding flow and custom chrome extension to support the process was something that was really well done really excited to start phase two."
John Demian
The marketing strategist has done an excellent job of outlining a plan to market our B2C SaaS. Even though we are a small team with no marketing experience, we were able to successfully implement his plan and saw a ten-fold increase in website traffic in just two months!
DanielZeno

They are a group of professionals, with excellent communication. They have helped us with marketing of our product.
James Foster

"We knew we needed some help getting the word out about our upcoming product launch. They put together a comprehensive plan that got us in front of the right people and delivered results. We saw a real lift in awareness and interest leading up to our launch, and would definitely recommend them to anyone looking for marketing support."
Will Pierce
Copyright © 2023 Interstellus. All Rights Reserved. Designed & Developed by Interstellus