Turn Your
Ideas
Into Real Product
We help early-stage B2B SaaS founders build and maintain scalable SaaS products
Increase Your Profits by Aligning Your User's Needs
We can help you bring your product to life – whether it's a Minimum Viable Product, UX/UI Services or help to scale your company.
I worked with interstellus and they have been amazing from start to finish. Creating the onboarding flow and custom chrome extension to support the process was something that was really well done really excited to start phase two.
They clearly explained everything step by step so that we were fully aware of the process. Fluent communication and agile project management was the highlight that got me convinced to work with them in the longer run
Make messaging more engaging with dynamic digital cards
CardClan lets you make meaningful connections with your customers, colleagues, and community members with personalized digital cards delivered right to their inbox. CardClan helps you increase engagement on your outbound messaging. It's everything you need to design, personalise and send digital cards at scale.
Software development lifecycle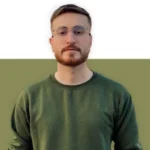 Need a team?
Need a dynamic team? Then you should talk to me. I'd be glad to discuss your needs with you & help you build a team of top talent to help your business reach its potential.                  
MVP Builder
Looking to build fast and reduce your time to market? Drop me a message. Together we can find the core set of features to gather user information and iteratively create the best possible product.
Talk Tech?
If you want to have a jargon-free tech conversation with someone who speaks your language then drop me a message. I can help you find the right technical requirements for your product.
Read the latest stories  from our world.
Turn Your

Ideas

Into Real Products
We help early-stage B2B SaaS founders build and maintain scalable SaaS products
Talk to us and get your project moving!
Copyright © 2022 Interstellus. All Rights Reserved. Designed & Developed by Interstellus