Empowering Businesses with AI-driven
Marketing
Automation
Analytics
Solutions
Specialized in designing and developing tailored SaaS platforms for startups and enterprises across Europe
Transform Your Business with Cutting-Edge Marketing Automation & Analytics Platforms
Leverage the power of AI and prompt engineering to enhance your marketing strategies and drive growth
I worked with interstellus and they have been amazing from start to finish. Creating the onboarding flow and custom chrome extension to support the process was something that was really well done really excited to start phase two.
They clearly explained everything step by step so that we were fully aware of the process. Fluent communication and agile project management was the highlight that got me convinced to work with them in the longer run
Technologies

& Tools We Use
Our team is proficient in a wide range of cutting-edge technologies, ensuring we can deliver innovative and effective marketing automation and analytics solutions for businesses across Europe. Here are some of the tools and technologies we work with: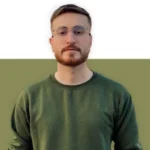 Need a team?
Need a dynamic team? Then you should talk to me. I'd be glad to discuss your needs with you & help you build a team of top talent to help your business reach its potential.                  
MVP Builder
Looking to build fast and reduce your time to market? Drop me a message. Together we can find the core set of features to gather user information and iteratively create the best possible product.
Talk Tech?
If you want to have a jargon-free tech conversation with someone who speaks your language then drop me a message. I can help you find the right technical requirements for your product.
Read the latest stories  from our world.
Empowering Businesses with AI-driven Marketing Automation & Analytics Solutions
Talk to us and get your project moving!
Copyright © 2023 Interstellus. All Rights Reserved. Designed & Developed by Interstellus