Early-stage SaaS founders struggle when it comes to hiring experienced developers, as the recruitment process is lengthy and comes with hefty costs. And in remote settings there's no way to ensure that the dev is fully involved and not shadowing work.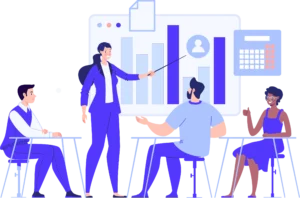 Smart founders save time on hiring experienced engineers and have an authority over them to ensure quality of work and timely delivery. 
Hiring augmented dev staff is the key to save time and money by choosing to go with Software Engineers primarily experienced in B2B SaaS.
Copyright © 2022 Interstellus. All Rights Reserved. Designed & Developed by Interstellus